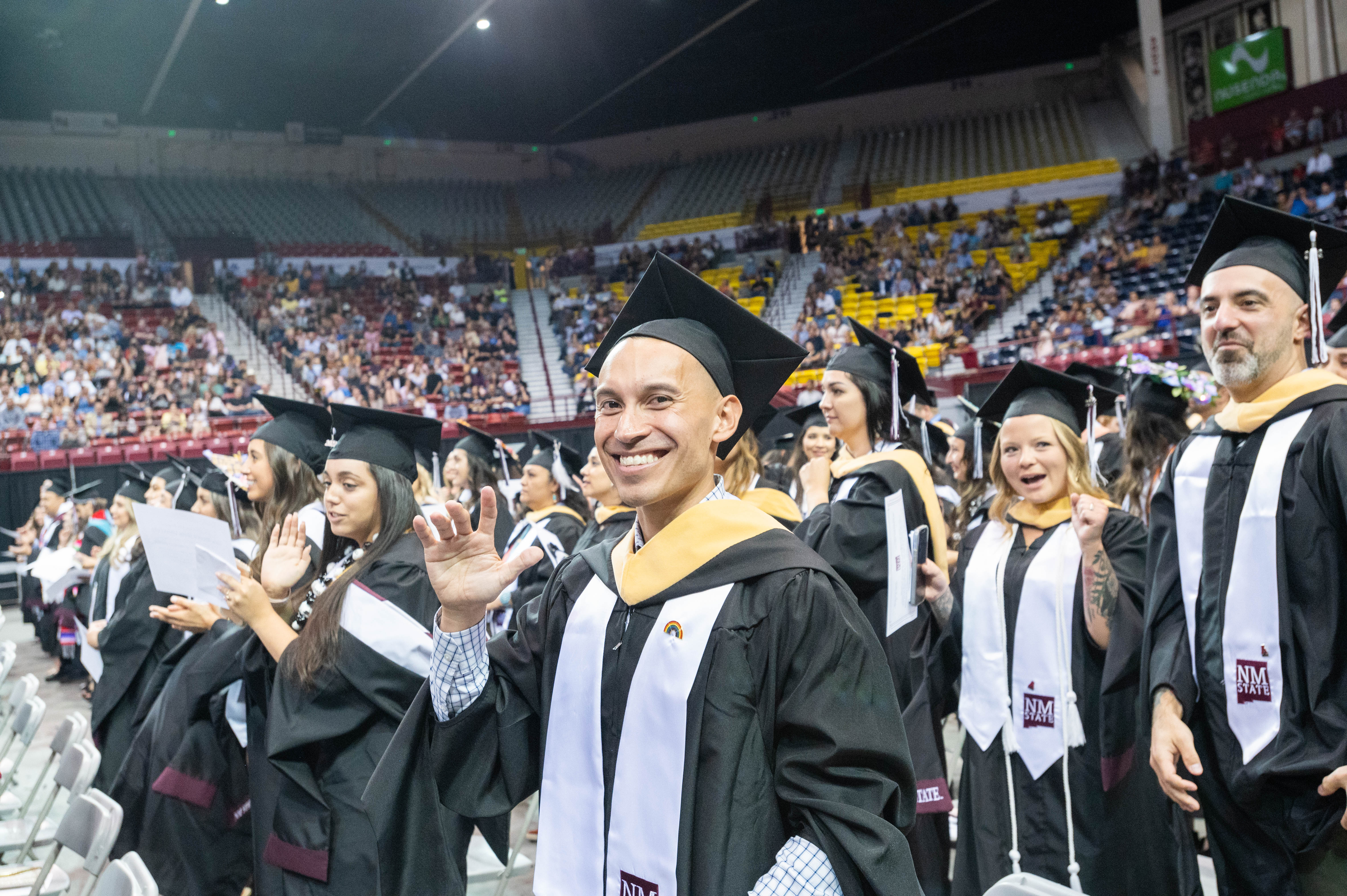 A heartfelt thank you to all of our 30,000 NMSU Graduate School Alumni Worldwide, we are so thankful for you helping our University and students continue to grow and expand every single day. We would not be capable of our success without your support. We believe it is important to stay involved with the Aggie Community, click the link below to find out how!
Success Stories
"As an international student, I never felt I was in a foreign place because the staff of the department are kind and eager to help you. I appreciate the education I have received from the Department of Chemistry and Biochemistry, and I am happy to have graduated from this department."
- Roma Mukhopadhyay, PhD 2019 - Currently a postdoc at Washington State University
"The chemistry faculty are very supportive and approachable. I found the university community very welcoming. Overall, I would highly recommend this program and school to my friends!"
- Durga Prasad Neupane, PhD 2018 - Currently a postdoc at Cornell University

Dr. Justin Boland - Received his Ph.D. in Counseling and Educational Psychology from New Mexico State University and completed his pre-doctoral internship at the Phoenix VA Hospital, where he specialized in Primary Care Mental Health Integration and Medical Psychology. Dr. Boland works with patients at Memorial Medical Weight Loss clinic to conduct bariatric pre-surgical evaluations and provides psychological support to our patients post-surgery. Dr. Boland assists patients by learning about their previous barriers to success and by teaching them a variety of cognitive, behavioral, and mindfulness based skills and strategies to improve their overall health and well-being. His specialty areas include: anxiety reduction, sleep hygiene, tobacco cessation, and the treatment of substance abuse and eating disorders.



Dr. Amy Jane Crandall - received her Ph.D. in Counseling Psychology from New Mexico State University. Dr. Crandall earned her Ed.S. in School Psychology at Indiana State University and her B.A. in Psychology from the University of Lethbridge. As a therapist, Dr. Crandall works with clients at University of Miami by integrating relational cultural therapy and cognitive behavioral therapy to explore significant interpersonal connections. Her areas of clinical interest include romantic and interpersonal relationship issues, family-of-origin concerns, career counseling, and working with individuals from culturally diverse backgrounds. Dr. Crandall is also fluent in Portuguese.