Master of Arts:  Communication Studies
Class of 2021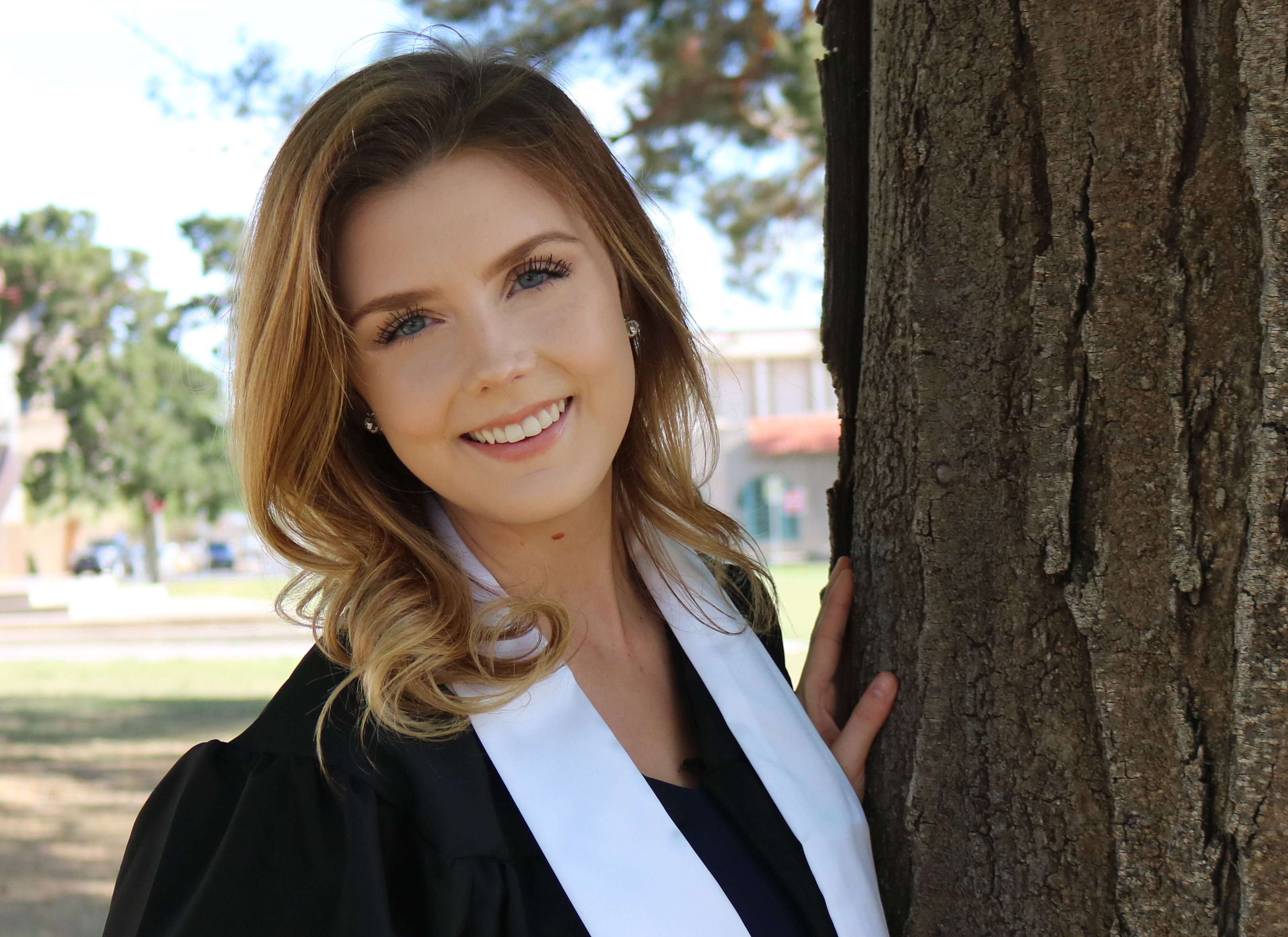 Why did you choose NMSU Graduate School?
I chose to apply to graduate school here at NMSU because I wanted to further my education at a commendable institution. After graduating with a bachelor's degree in journalism and mass communications, I was attracted to the Communication Studies Graduate Program for its diverse set of courses and amazing professors, many of whom quickly became my mentors.
What is your current position?
As a Marketing Representative with the Marketing and Communications Department here at NMSU, I manage several marketing projects for the College of ACES. I also develop social media content and typeset publications produced by NMSU's Cooperative Extension Service and Agricultural Experiment Station.
What is your biggest accomplishment?
My greatest accomplishment to date would have to be earning my MA and graduating with Honors. (Although earning a full-time position at NMSU is a very close second!)
How did NMSU prepare you for your field?
It was during my undergraduate career as a journalism and mass communications student when I began to realize that I had a passion for writing, creating content, and developing marketing campaigns. Once I began working as a student employee with the New Mexico Department of Agriculture, I had the opportunity to connect what I was learning in class to whatever it was that I was working on at NMDA. I was lucky that my time as a student employee allowed me to engage in so many different projects within the creative field.
As a graduate student, I was able to exercise this creativity further by working as a marketing intern at Sinuate Media, a local marketing firm here in Las Cruces. I gained so much insight into the world of blogging and content writing – something that I was able to relate to my studies as a graduate student. Both my undergraduate and graduate degree programs as well as the various internships that I worked along the way inspired me to pursue a career in marketing and communications.
What did you enjoy most about NMSU?
The experiences that I gained during my combined six years as an NMSU student included meeting amazing individuals, learning from the best professors and professionals, working as a student employee, intern, and graduate assistant, joining the NMSU dance team, traveling with my teammates, and making lifelong friends. Out of every opportunity that was presented to me as a student, it's impossible to choose one thing that I enjoyed most!